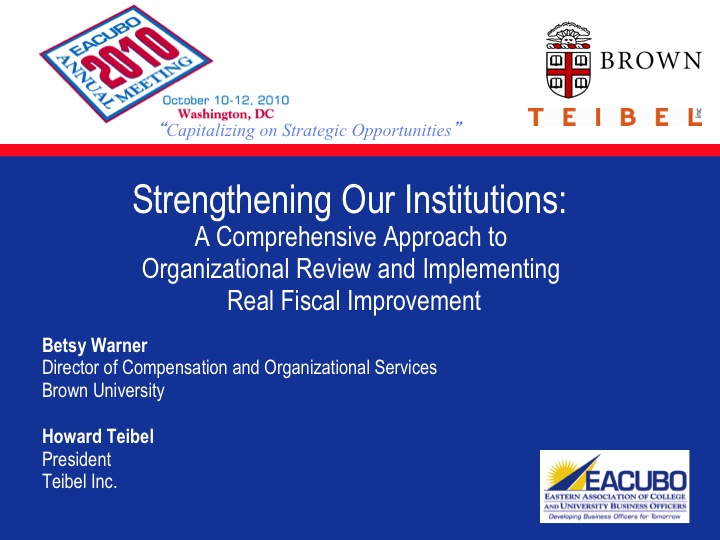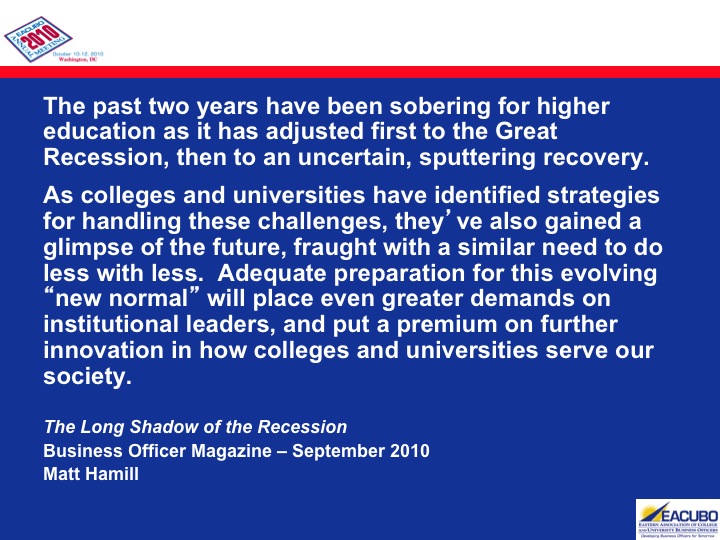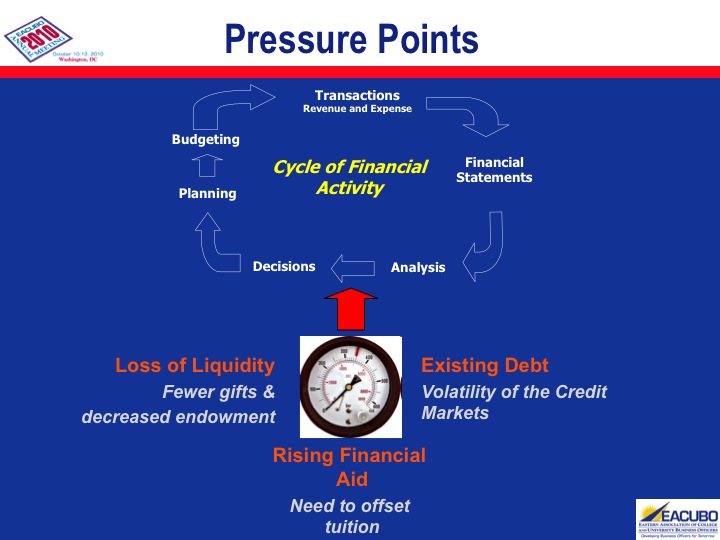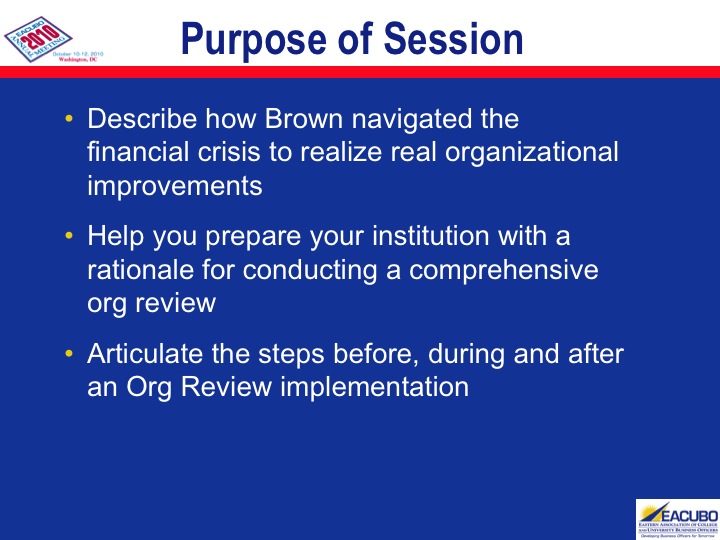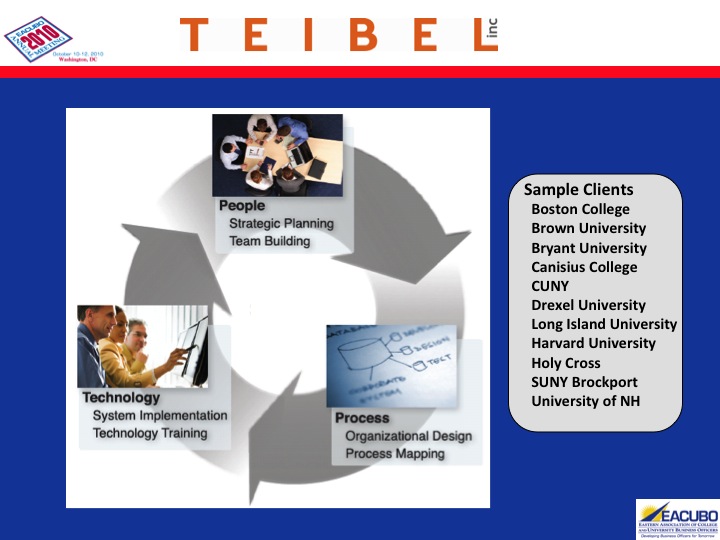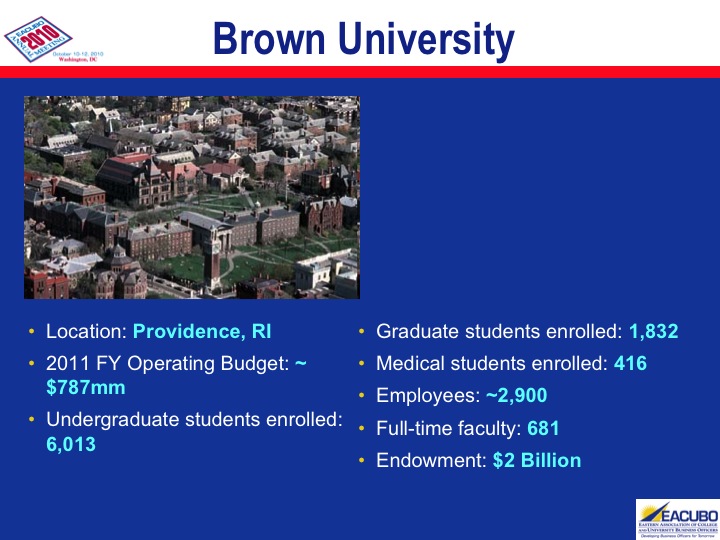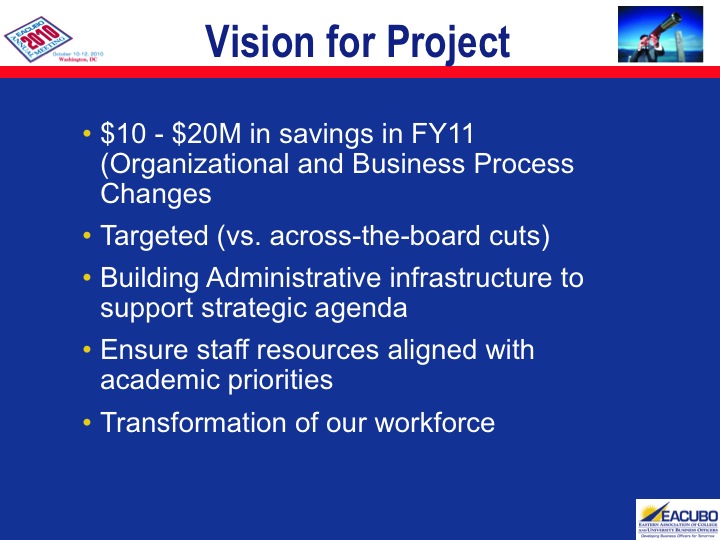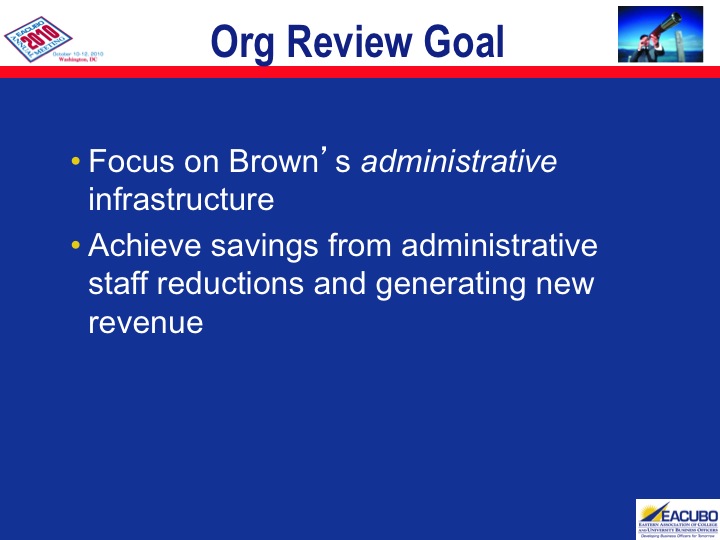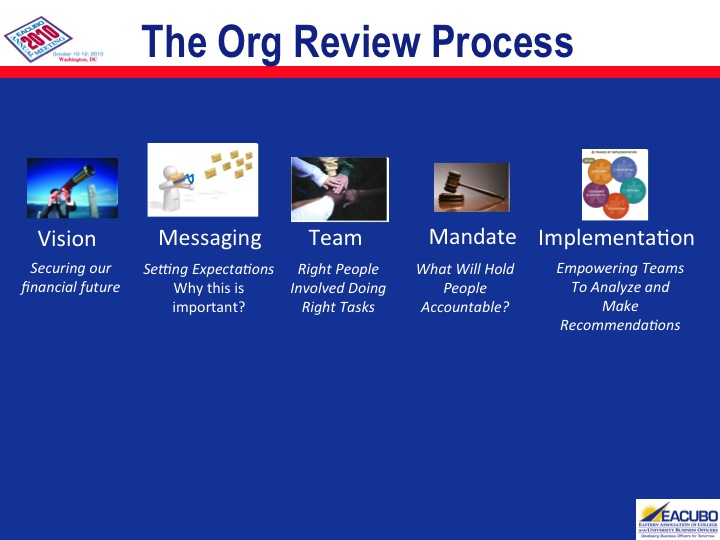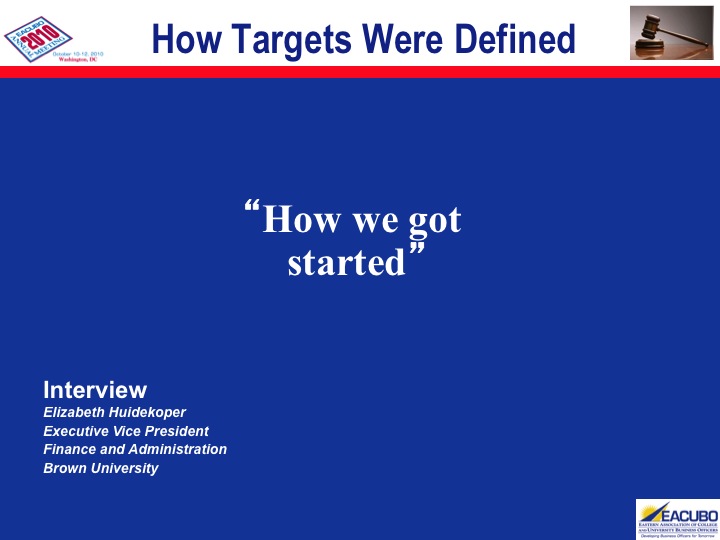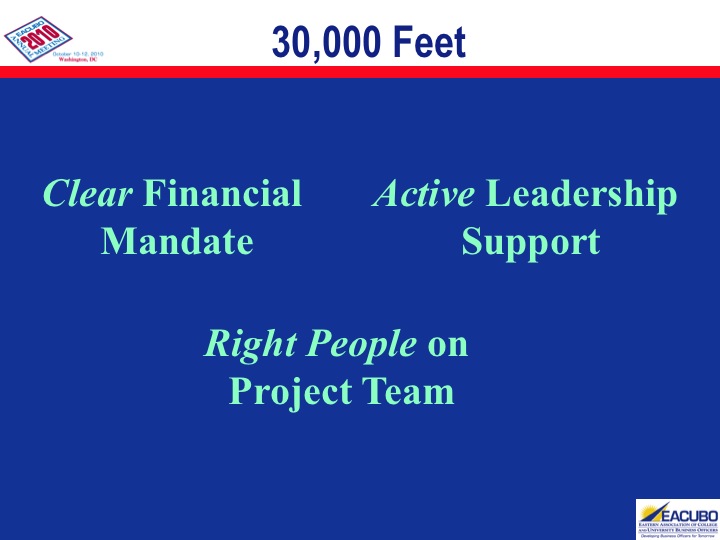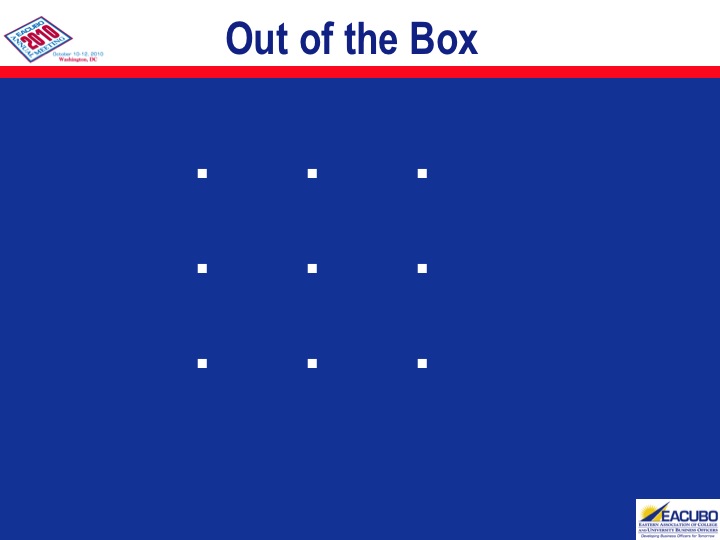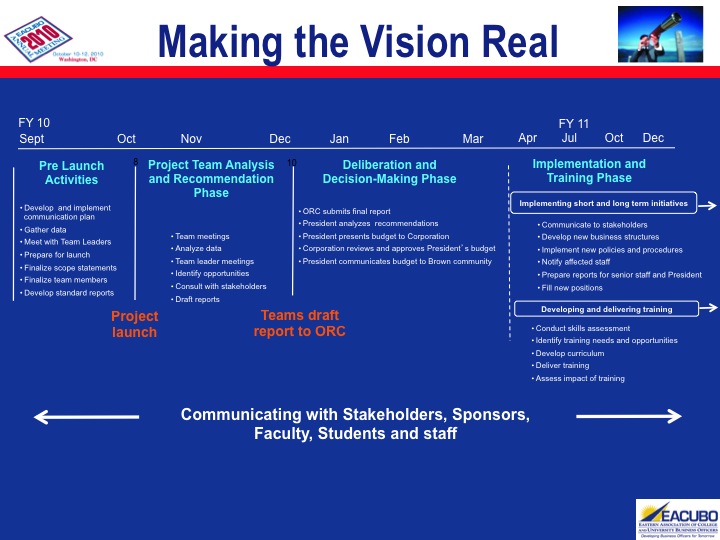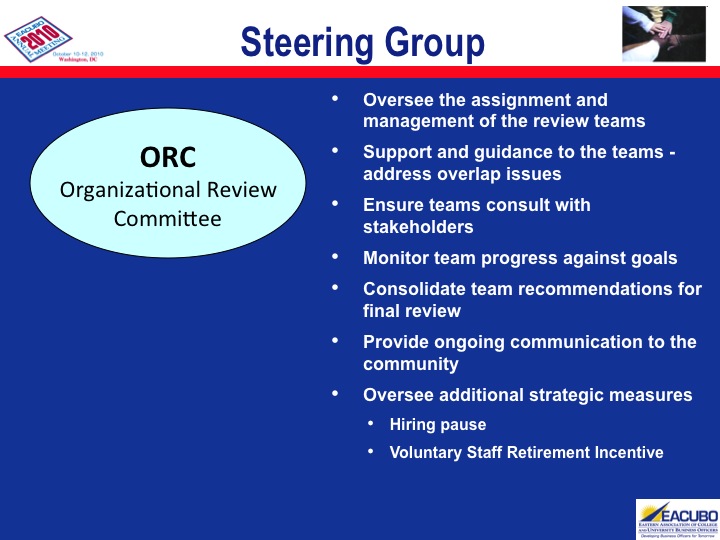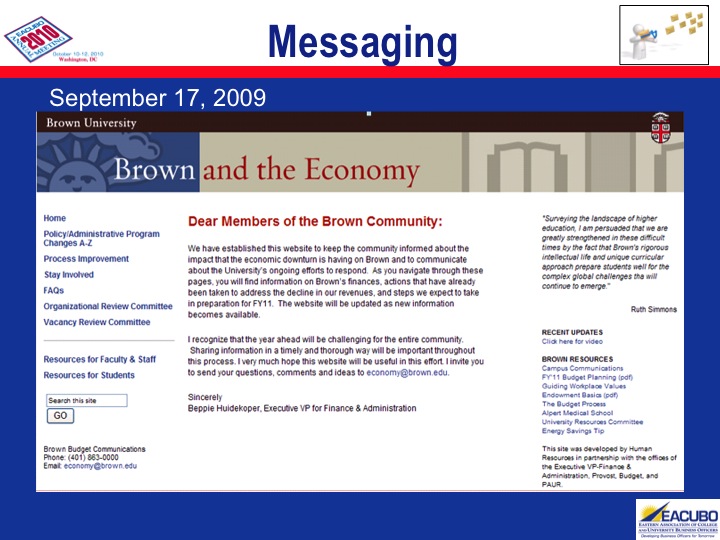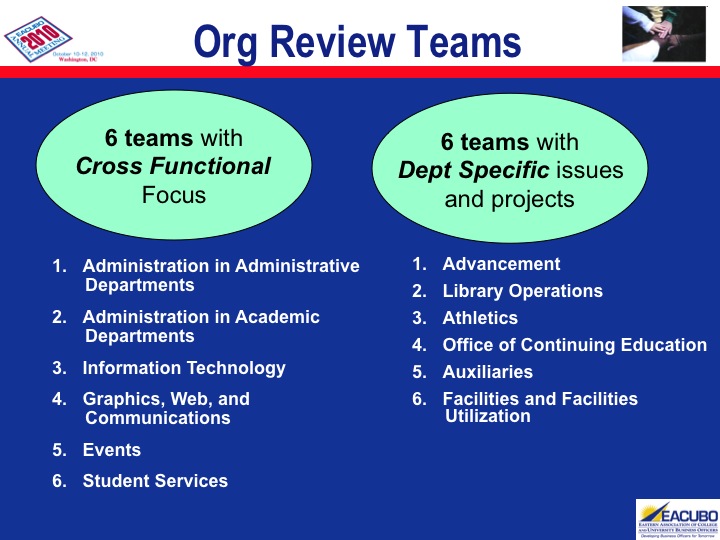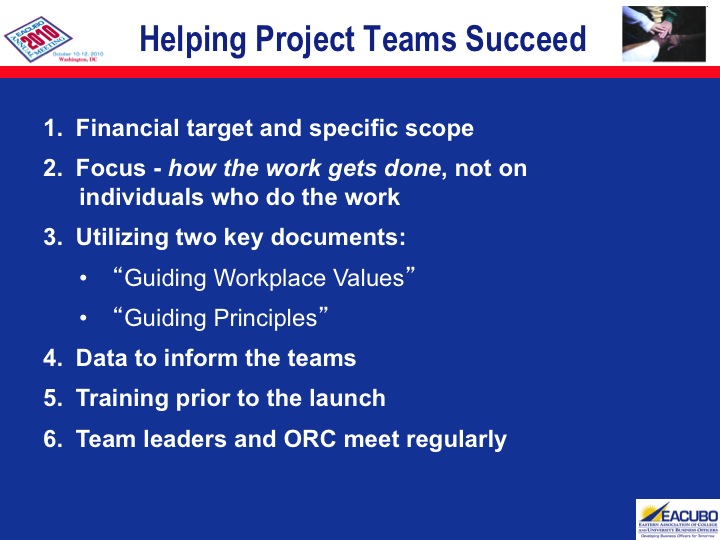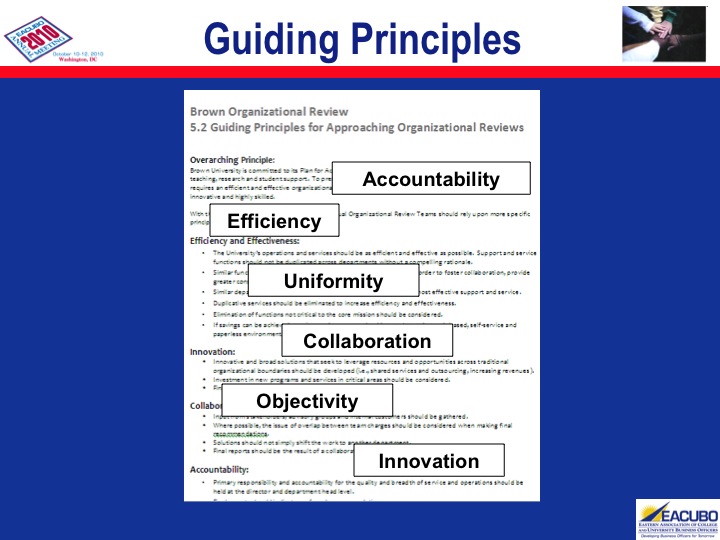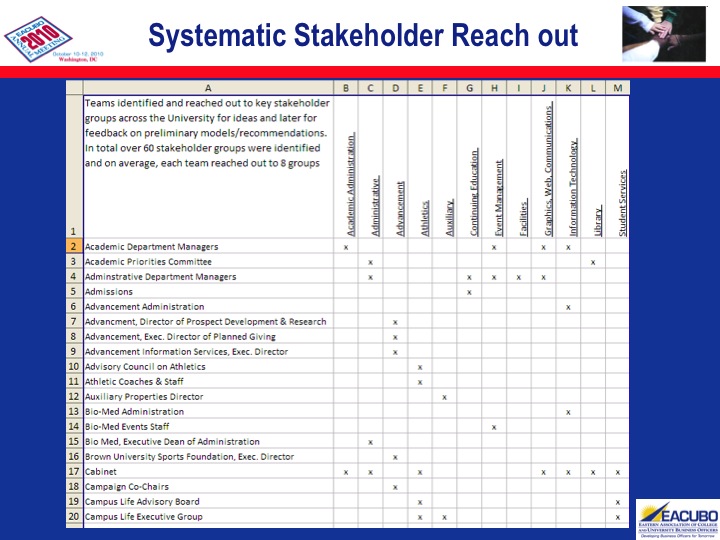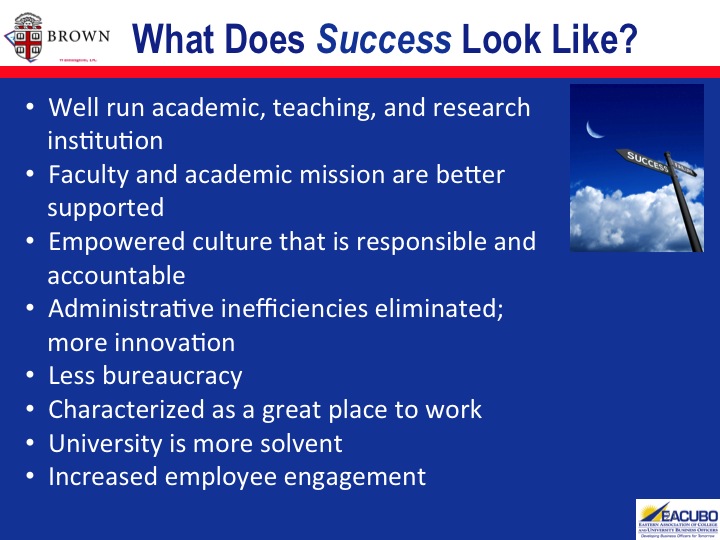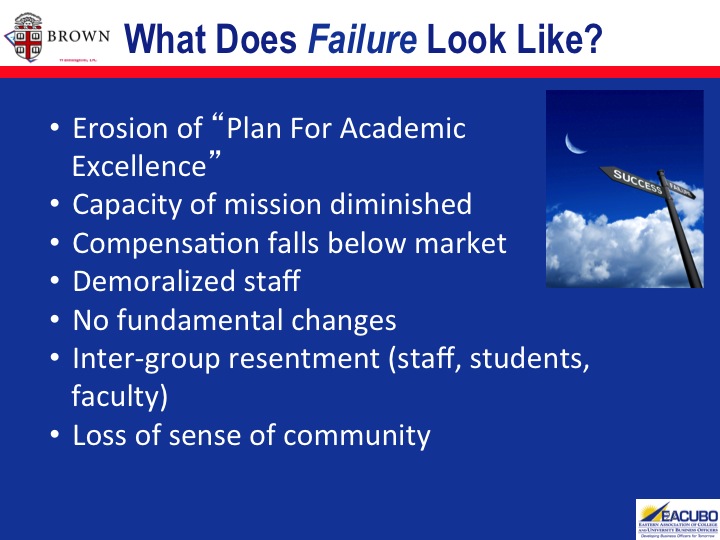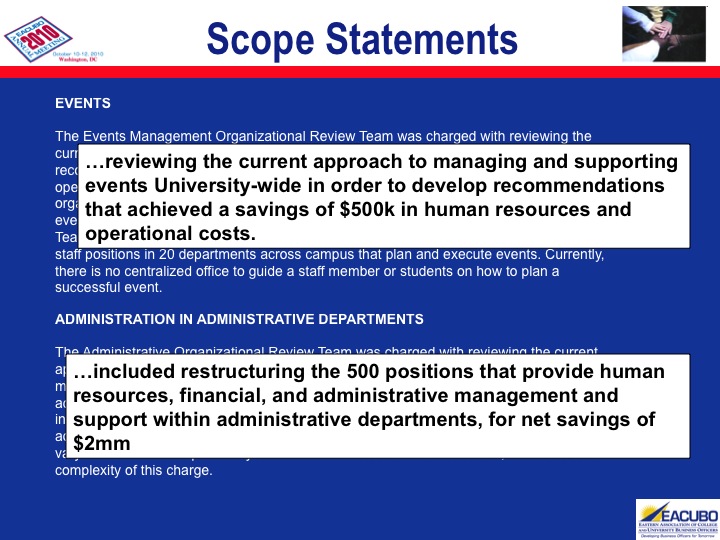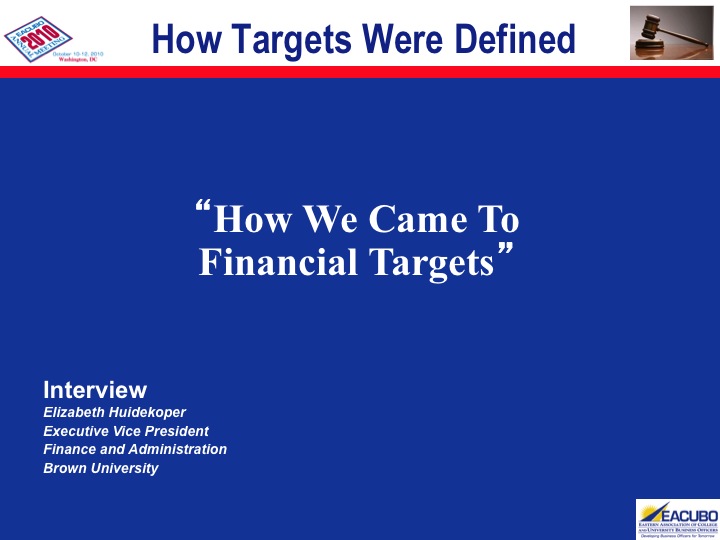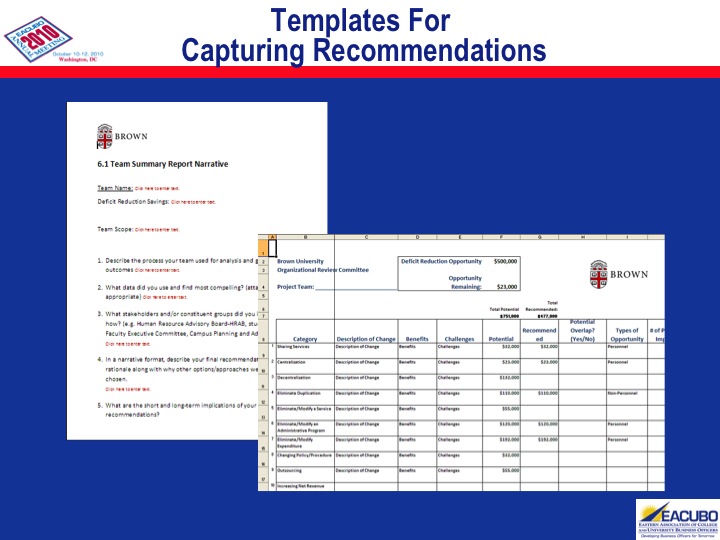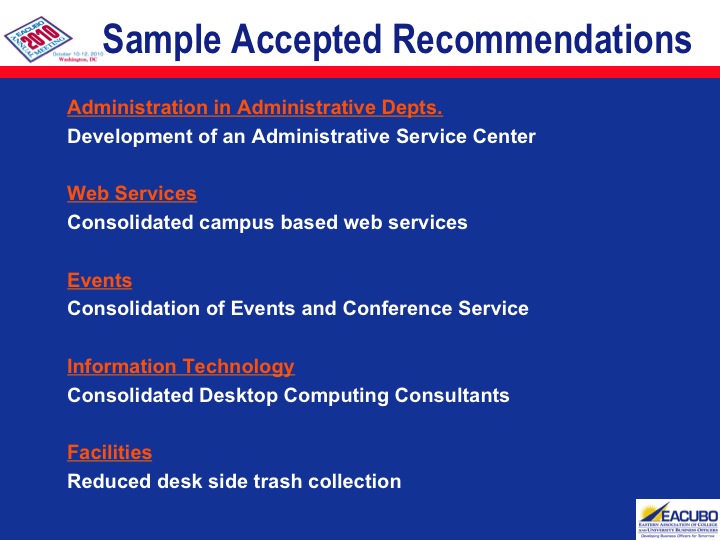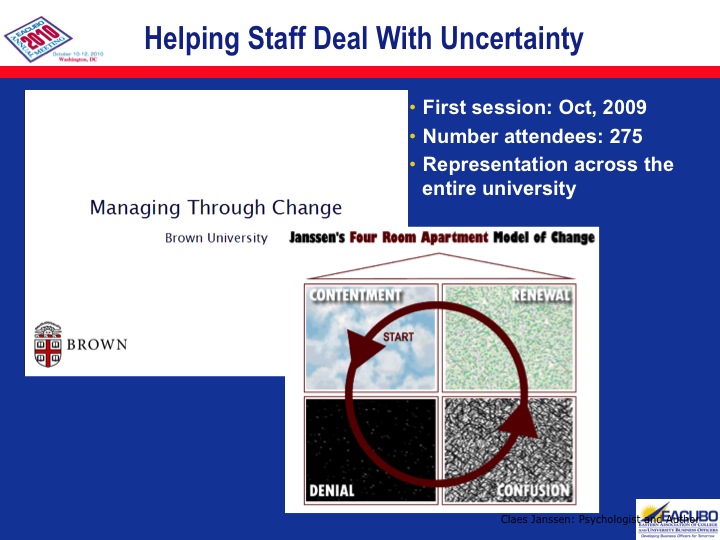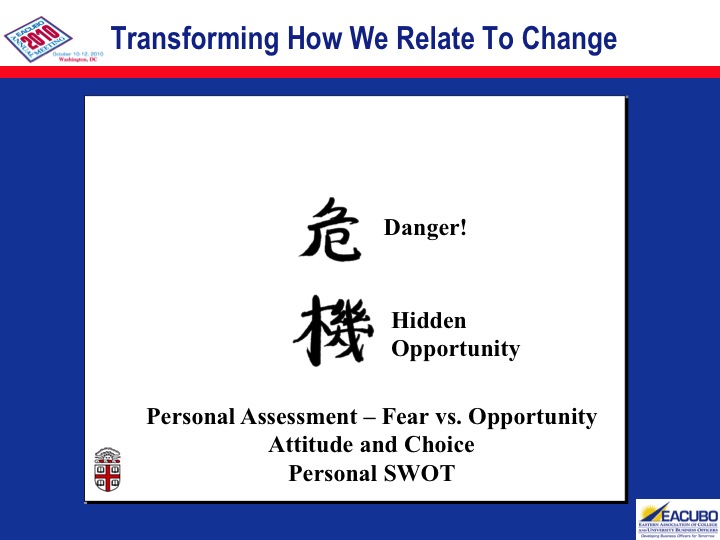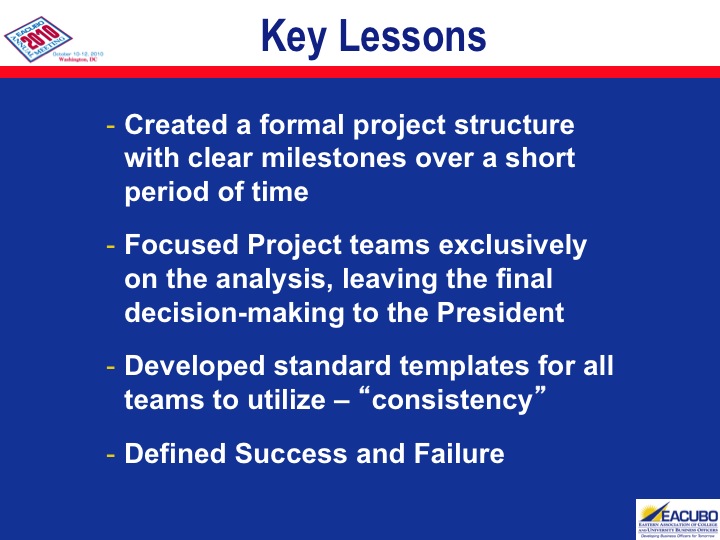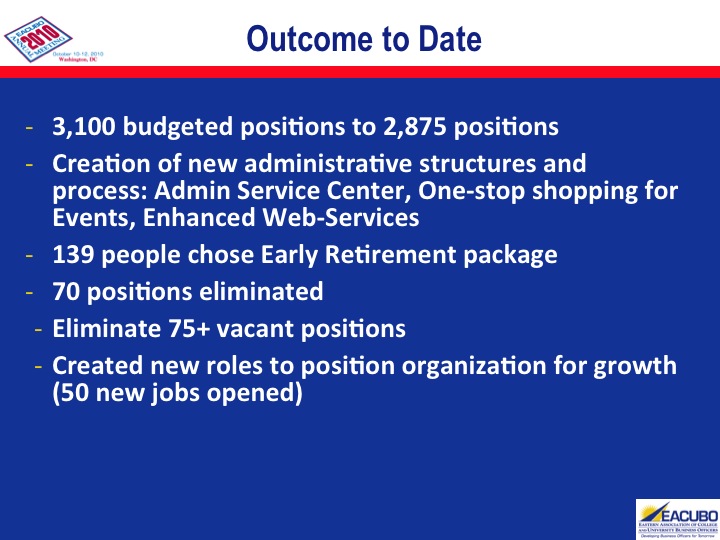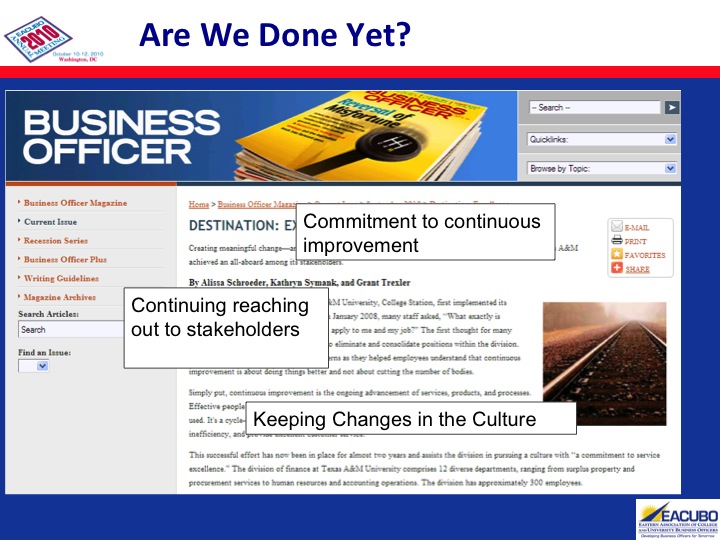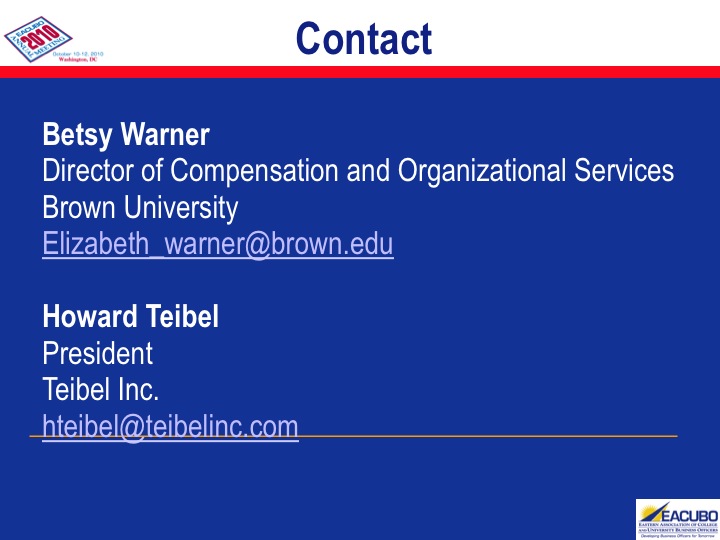 Strengthening our Institutions
A Comprehensive Approach to Organizational Review and Implementing Real Fiscal Improvement
Moody's Higher Education Outlook of 2009 suggested that growing pressure will continue to play havoc with university budgets. Whether it is the loss of liquidity through fewer gifts and decreased endowment, the rising need for student financial aid to offset tuition, or existing debt and volatility of the credit market; all of these conditions put colleges in a position to take proactive measures to better manage operational expenses. Smart universities across the country are navigating this terrain through organizational review, using a clear mandate, leadership support and a process that draws upon the commitment of leaders across campus. This is the direct impact our new economy has had on our operation, and it behooves us all to learn to better apply this approach to our organizational reviews.
At the heart of this challenge is addressing the cultural weight of "this is how we've always done it", from providing services, delivering programs and managing the bottom-line. This is the window of opportunity to step back and ask administrators, faculty and staff to share in the responsibility of strengthening the mission through building financially viable systems and processes.
We were lucky to be able to take a step back at EACUBO in Washington D.C. and take on some of these issues more deeply. With deepest thanks to my partner in change at Brown University and director of compensation and organizational services, Betsy Warner, we were able to discuss at length the process that one university is undertaking to continuously retool operations for today's realities.
Key considerations for the organizational review?
Develop the review process to prepare institutional leaders across all administrative functions. One of the most delicate parts of the process is achieved when you thoroughly explain and educate impacted teams by framing your vision with clear and concise messaging, rooted in a bottom line financial mandate for the institution.
Change begins at the top through active leadership support. Ensure board understanding and guidance, and prepare key stakeholders to participate and share in the coming change to reduce operational costs and improve efficiency.
Get the right people on the project team. Consider carefully your needs across -- and within -- departments. Make sure each is participating fully in the organizational review.
Brown University is just one example of an institution taking a very proactive approach to addressing our current economic reality and positioning their campus for the next 5-10 years. But the implementation of the organizational review, and Brown leadership's willingness to set clear mandates, financial targets, and follow through on recommendations provide a terrific example to other institutions facing financial challenges that desire to better serve the mission of their schools.